2023 Ford F-150 Reservation in Covington
Preproduction Model Shown
2023 Ford F-150 Covington Order & Reservation
SIMPLE PRESSURE-FREE F-150 ORDERING IN COVINGTON WA
NO OBLIGATION TO PURCHASE OR TAKE DELIVERY AT ARRIVAL
GUARANTEED NO ADDITIONAL MARKUP ON ANY FACTORY ORDERS
LIFETIME WARRANTY & BASIC MAINTENANCE INCLUDED*
Get your 2023 Ford F-150 built exactly the way you want it in Covington, with Ford Factory Direct. 2022 F-150 Order Banks were filled and closed. If you want the best price on a 2023 F-150 in the next year get your name on the list to Reserve your F-150 in Covington today!*
Reserve Now
Step 1 Start F-150 Reservation
253-852-1480
SPEAK TO A LIVE COMMISSION FREE F-150 ORDERING CONSULTANT IN COVINGTON
2022 F-150 in Stock Now Covington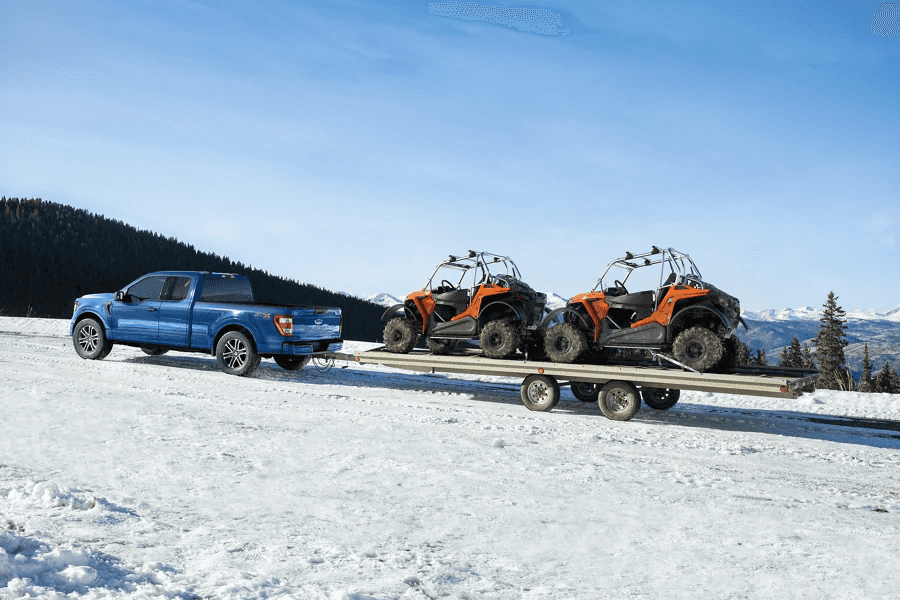 Best-In-Class Towing
No days off, on the job or on the way to Lake Geneva in Covington, 2023 Ford F-150 takes it all on with strength and capability. Power comes straight from the belly of the beast with six relentless engines, including the 3.5L PowerBoost full hybrid V6 or the 3.5L EcoBoost and 5.0L V8 engines which provide best-in-class towing and payload, respectively. If that doesn't get your heart pumping, nothing will!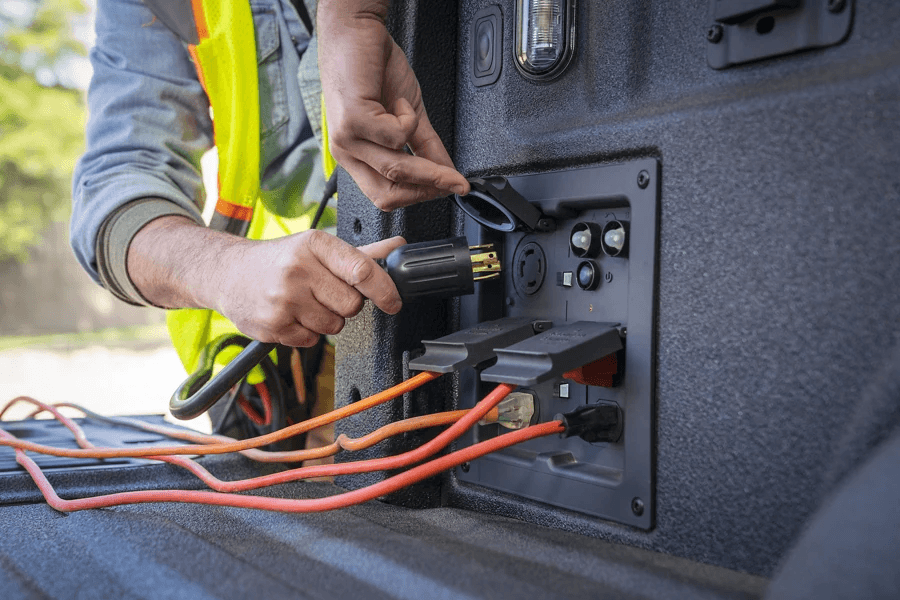 F-150 Pro Power OnBoard
It's that amp tuned up, we have liftoff type of power and your 2023 Ford F-150 delivers it, even when parked. Pro Power Onboard gives you the ability to use your truck like a mobile generator. And with the new, available 3.5L PowerBoost full hybrid V6 engine, you can wield up to an incredible 7.2kW of portable and mobile POWER!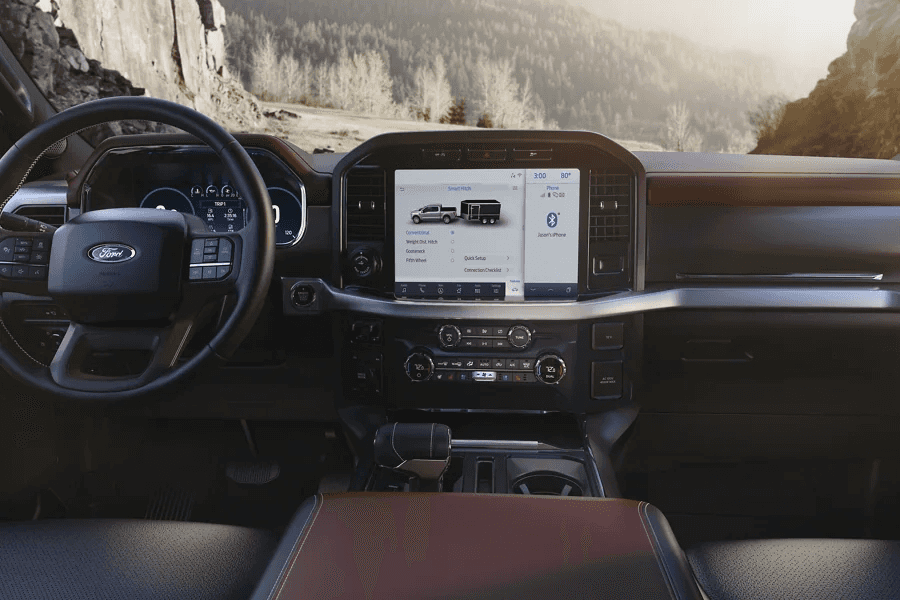 Deluxe Interior
This is you vehicle AND your office, your inner sanctum, your home on the road. now enhanced with new materials, smart new tech like SYNC 4, an available 12-inch touchscreen and new usability features, including an available interior work surface to handle the business end of your business.
How Does a Ford F-150 Reservation Work in Covington?
Save your F-150 selection and your spot in line. You will be able to complete the configurations on your Ford F-150 XL, XLT, Lariat, Platinum or Lightning. We have been helping Covington customers from Meridian Heights, to Timberlane, Cherokee Bay Park up to Seattle and down to Tacoma find the perfect F-150 for over 60 years!

Reserve
Fill out the 2023 Ford F-150 reservation form and submit your request.
Order
A Ford F-150 ordering specialist will finalize
configurations, verify pricing and place your order.

Ship
We will notify you when 2023 F150 production and deliveries begin.

Online F-150 Reservation FAQs for Covington
What is a reservation?
A reservation puts you on our list to be among the first in Covington to order a new Ford F150. It is not an actual order and does not guarantee delivery. While you're waiting for the order banks to open, we will keep you updated on all things F-150.
What steps are required to complete my 2023 Ford F-150 reservation?
Go online and select "Step 1 Start Reservation" fill out the reservation form and submit your request to join the list for a new Ford F-150 Truck. A confirmation will display after the form is submitted and an email will be sent to the address in the reservation form.
When can I order my 2023 Ford F-150?
Prior to order banks opening, we will reach out to help you complete your 2023 F-150 build. We'll be able to answer any questions, come to a pricing agreement, and then submit your order as soon as order banks open. We expect the ordering window to open sometime this summer.
When will my Ford F-150 be delivered to Covington?
Production and delivery timing varies depending on configuration and order submission date.
Since this is one of our most popular models, delivery typically takes 3+ months. Once Ford
schedules your order for production, you will be able to track your F-150's production and
delivery progress.
Am I buying this Ford F-150 directly from Ford?
No. The purchase agreement will be between you and Bowen Scarff Ford, not you and Ford
Motor Company. A fully refundable $100 deposit is required to process your order.
DISCLAIMER: *By completing the reservation process, you are not ordering or purchasing a vehicle. Participation in the program does not guarantee you vehicle delivery.