Not seeing exactly the 2022 F-150 in Seattle you are looking for? Order a 2023 F-150 Ford Factory Direct for MSRP
Find a Used Ford F150 For Sale Serving Seattle Today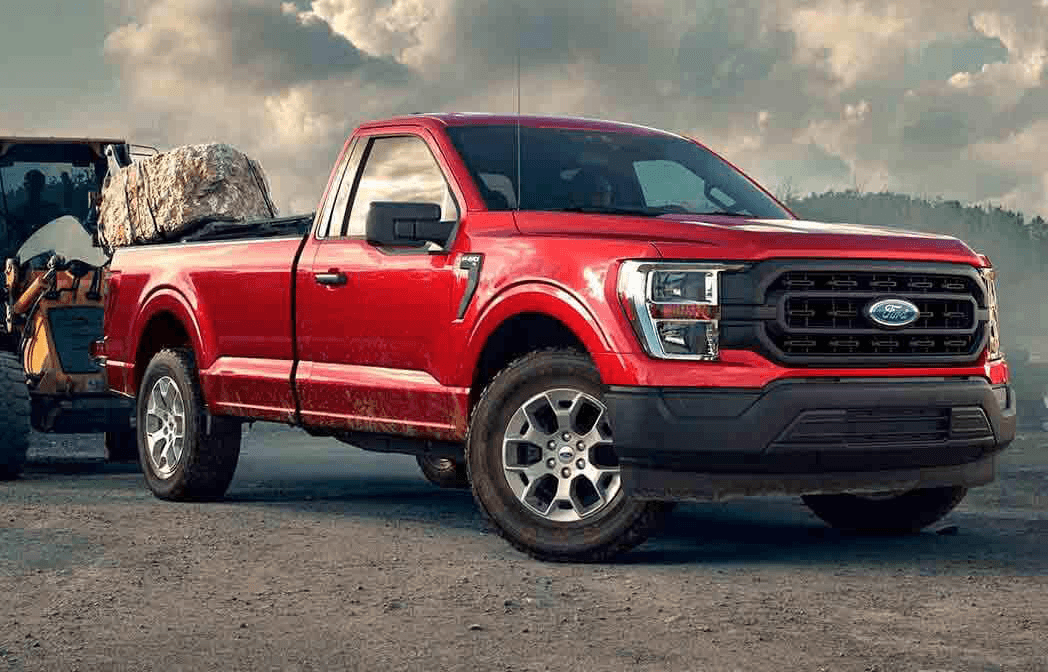 Looking for a used Ford F150 in Seattle? Get the best options at Bowen Scarff Ford near Seattle. Browse your options with our expert tips. You'll find everything from XL and XLT trim levels to the PowerBoost(tm) engine and PowerShift(r) transmission. Find a used Ford F150 for sale in Seattle today. It might just be the truck for you.
Tremor(r) and Raptor(r) are built to get down and dirty
Whether you need to tackle a rough trail or simply need to hit the road to work, the Ford F150 Tremor and Raptor are built for extreme off-road performance. Built with a 3.5L EcoBoost® engine with Ford port-fuel and direct-injection, they're equipped for whatever you throw their way. Located in the rear, the Raptor's hood features an iconic Ford logo.
The Ford F-150 Raptor and Tremor(r) are engineered to take the dirt and get dirty. The Raptor is built specifically for off-roaders and is a mighty beast on the trails. Both variants will keep you safe and provide the utmost in off-road capability. But if you're looking for an SUV that'll perform equally well on pavement, you should consider a Raptor R.
The Raptor and Tremor are Ford's most capable off-road models. With the Raptor's hefty price tag, the Ford F150 Tremor and Raptor are destined to rule the roads. Ford didn't initially intend to introduce a Tremor when it began development of the 2021 F-150, but it later added some sportier cues as part of its redesigned platform.
The F-150 is a versatile workhorse that comes in several trim levels. The XL base model, a cheap option for contractors and fleet managers, will find the F-150 useful. Meanwhile, oil barons and wealthy ranch owners will want the XLT and Limited versions. In addition to the Raptor, Ford offers hybrid and diesel powertrains and an off-road Tremor version. These trucks will give you the grit you need to get the job done.
XL and XLT trim levels
Listed below are the main differences between Ford F150 XL trim levels. While each is intended for a different market, both offer similar features. The XLT trim adds standard power windows and locks, as well as MyKey and SYNC 3 infotainment systems. The King Ranch also comes with many of the same features as the Lariat, but is slightly more luxurious. Ford F150 XLT trim levels are a great choice for truck lovers because of the many comfort features they come with.
The Ford F-150 XLT trim level is the next step up from the base XL. This is the top trim level that comes with all three cab types and is a great choice for people who want a truck for personal use. XLT models come with more comfort and connectivity features than the XL, including Ford Pass(tm) Connect and Wi-Fi hotspot.
If you're in the market for a truck that's built for work, then the F-150 XLT is the ideal option. It includes a few visual upgrades, including a chrome grille and 17-inch aluminum wheels. The Lariat, meanwhile, starts at $46,140 and features a luxurious interior. It has a leather-trimmed steering wheel and captain's chairs.
The XL trim level is considered the base model, and comes with a 3.3-liter V6 engine. This engine delivers 290 horsepower and 260 lb.-ft. of torque, making it ideal for towing. The XLT trim, meanwhile, offers several options for powertrains. However, the XL has a more stylish appearance, with a black two-bar grille, automatic high beams, and a suite of active safety features.
PowerBoost(tm) engine
The 2020 Ford F-150 lineup will come with the highly-rated 3.5-liter PowerBoost(tm) engine. This hybrid engine is the first of its kind for a pickup truck. With an incredible 430 horsepower and 570 lb.-ft. of torque, the 3.5-liter PowerBoost delivers one of the highest towing capacities of any F-150.
The interior cabin of the Ford F-150 features ample space for five passengers. The base trim level offers fabric-trimmed seats, while higher-end models feature leather-trimmed seats. The steering wheel features numerous controls, including the ability to switch music, answer phone calls, and select cruise control. Drivers will also appreciate the convenience of the steering wheel's storage compartments. This versatile pickup truck offers a lot of features, so finding one for sale in the Seattle area is an excellent idea.
PowerShift(r) engine
The Ford F-150 is available with a 3.5L EcoBoost(r) V6 or a 2.7L PowerShift(r) engine. The EcoBoost(r) engine is direct-injected and capable of towing an incredible 14,000 pounds. In addition, the Ford PowerBoost(tm) engine is an electric motor-powered engine that generates 430 horsepower and 570 lb.-ft. of torque. The maximum towing capacity of the Ford F-150 is 12,700 pounds.
The interior cabin of the Ford F-150 is spacious and comfortable, with leather or fabric trimmed seats. The steering wheel is equipped with many control buttons, including volume controls, phone and music controls, and cruise control. The Ford F-150 for sale Seattle has convenient storage compartments and a DVD player. Its rear seats are spacious enough to comfortably accommodate up to five passengers. Those who are traveling with a group will appreciate the rear seat entertainment system.
Raptor(r) trim level
The Ford F150 Raptor is a no-nonsense off-road trophy truck that comes with plenty of creature comforts and performance features. It comes in four-door SuperCab and SuperCrew trim levels with a 5.5-foot box and features a Fox Racing suspension. It also comes with 35-inch tires and a unique front grille design featuring "FORD" across the front. It also has an integrated clearance light.
The Raptor trim level of the Ford F150 for sale Seattle comes with an all-new engine and improved off-road performance. The Raptor High Output is powered by a 450-horsepower engine, which is a bit smaller than the base version. The Raptor's six-mode drive system has improved off-road performance. Ford has also dropped the price by $200 for Raptor High Output, which is now available on all trim levels of the F150.
The Ford F-150 is available in six trim levels, all with varying engine choices. Different trim levels have different horsepower, torque, and towing capacity. Choose the one that's right for your needs. The Raptor and King Ranch trim levels have similar interior features and amenities. The Raptor trim level of the Ford F150 for sale Seattle is available with a luxurious cabin and many standard features.

Get the new Ford F-150 in Seattle Washington
The 2022 Ford F-150 in Kent features a proven Built Ford Tough® foundation that includes a fully boxed, high‑strength steel frame combined with a high‑strength, military‑grade aluminum alloy body and box, capable of delivering best-in-class available payload(1) and best-in-class available towing.(2)
F-150 POWER at Bowen Scarff Ford near Seattle
LET'S HAUL!
The foundation of F-150, combined with our customer-focused selection of engine options, plus a long list of available, innovative trailer towing and hauling technologies, provides an inspired range of tailoring opportunities.
Seattle's TRUCK OF AUTHORITY
The F-150 is purpose-built from the ground up — designed to be tough and productive. This is what happens when you merge premium-grade muscle with finely tuned intelligence and design. A beast with brains. A relentlessly tough, high-strength, military-grade, aluminum-alloy body and torture-tested high-strength steel frame with new tech to help you work smart and hard.