2024 Ford Ranger
Order Banks Open Soon, Reserve Now!
Step 1 Reserve Your Ranger
SIMPLE PRESSURE-FREE RANGER ORDERING IN SEATTLE
NO OBLIGATION TO PURCHASE OR TAKE DELIVERY AT ARRIVAL
GUARANTEED NO ADDITIONAL MARKUP ON ANY FACTORY ORDERS
LIFETIME WARRANTY & BASIC MAINTENANCE INCLUDED*
Get your 2024 Ford Ranger built exactly the way you want it in Seattle, with Ford Factory Direct. 2023 Ford Ranger Order Banks were filled and closed. If you want the best price on a 2024 Ranger get your name on the list to Reserve your Ford Ranger in Seattle today! Launch Reveal on 5/10/23*
Reserve Now
253-852-1480
SPEAK TO A LIVE COMMISSION FREE FORD RANGER ORDERING CONSULTANT IN SEATTLE
How Does a Ford Ranger Reservation Work in Seattle?
Save your Ranger selection and your spot in line. You will be able to complete the configurations on your Ford Ranger XL, XLT, Lariat & RAPTOR. We have been helping Seattle customers from Capital Hill to Bainbridge, Belltown, West Seattle and down to Tacoma find the perfect Ranger for over 60 years!
Step 1 2024 Ford Ranger Reservation

Reserve
Fill out the 2024 Ford Ranger reservation form and submit your request.
Order
A Ford Ranger ordering specialist will finalize
configurations, verify pricing and place your order.

Ship
We will notify you when 2024 Ranger production and deliveries begin.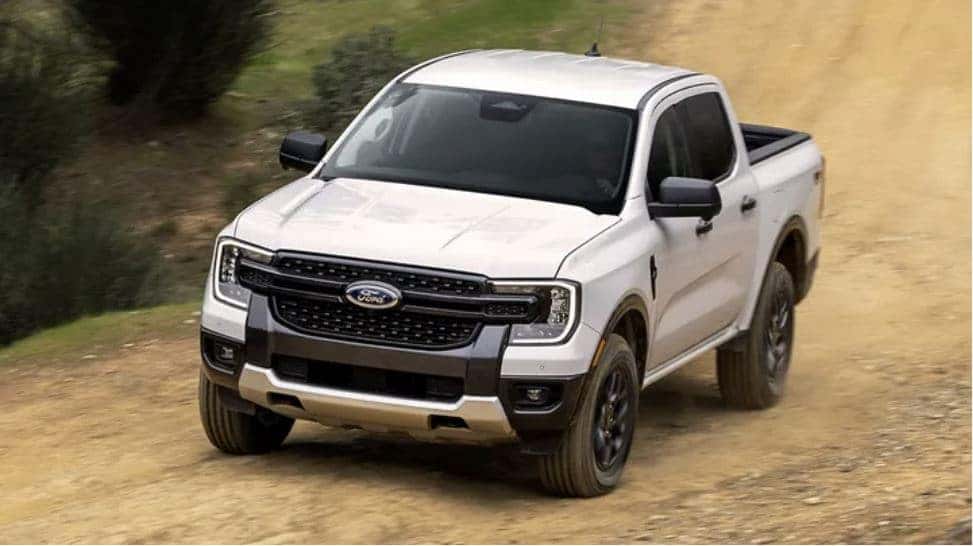 Online Ranger Reservation FAQs for Seattle
What is a reservation?
A reservation puts you on our list to be among the first in Seattle to order a new 2024 Ford Ranger. It is not an actual order and does not guarantee delivery. While you're waiting for the order banks to open, we will keep you updated on all things Ford Ranger.
What steps are required to complete my 2024 Ford Ranger reservation?
Go online and select "Step 1 Start Reservation" fill out the reservation form and submit your request to join the list for a new Ford Ranger Truck. A confirmation will display after the form is submitted and an email will be sent to the address in the reservation form.
When can I order my 2024 Ford Ranger?
Prior to order banks opening, we will reach out to help you complete your 2024 Ford Ranger build. We'll be able to answer any questions, come to a pricing agreement, and then submit your order as soon as order banks open. We expect the ordering window to open between 5/15/23 - 5/31/23.
When will my Ford Ranger be delivered to Seattle?
Production and delivery timing varies depending on configuration and order submission date.
Since this is one of our most popular models, delivery typically takes 3+ months. Once Ford
schedules your order for production, you will be able to track your Rangers production and
delivery progress.
Am I buying this Ford Ranger directly from Ford?
No. The purchase agreement will be between you and Bowen Scarff Ford, not you and Ford
Motor Company. A fully refundable deposit is required to process your order.
DISCLAIMER: *By completing the reservation process, you are not ordering or purchasing a vehicle. Participation in the program does not guarantee you vehicle delivery.
2024 Ford Ranger the most powerful EVER!
The all new 2024 Ford Ranger is here, and it's more powerful than ever! Whether you're a weekend warrior or an off-roading enthusiast, the Ranger has something for everyone. With its beefed up 270 hp turbocharged 2.3 liter four-cylinder engine and available 315 hp 2.7 liter turbocharged V6, both mated to a 10-speed automatic transmission, this truck can power through any adventure.
On the outside, the Ranger looks just like the outgoing model, but inside it's bigger and better. The interior offers roomier cabins thanks to a longer wheelbase and wider track, so your passengers will have plenty of space to ride in comfort. The larger size also means a bigger bed, giving you more space for hauling whatever supplies you need.
If you're looking for control, then the Ranger is here to provide it. You'll feel confident knowing that you can take on any terrain with ease. Plus, you'll be able to customize the interior to reflect your own style, from the infotainment system to the audio settings.
Whether you're taking on your next big project or getting ready for a weekend getaway, the Ranger is ready for anything. Get behind the wheel and experience the most powerful Ranger yet!
Redesigned from the ground up
The all-new 2024 Ford Ranger has been completely redesigned from the ground up, offering a bolder and more feature-rich design. With two additional inches added to both its wheelbase and track, it's larger than ever before, giving it extra bed space for any adventure you might have in mind. It also has a more upright profile taking cues from the iconic F-150, making this midsize truck look just as good as it performs.
Under the hood, the Ranger offers an impressive 2.7-liter EcoBoost V-6 engine with 10-speed automatic transmission, providing plenty of power when you need it most. Inside, you'll find digital instrument clusters ranging from 8 inch to 12.4 inch, along with Ford's Sync 4A infotainment system that offers enhanced voice recognition capabilities and wireless Android Auto & Apple CarPlay pairing. On top of that, the Ranger comes standard with 4G connectivity and over-the-air software updates, so you can stay connected and updated wherever life takes you.
Whether you're looking for a reliable daily driver or a tough off-roading vehicle, the new Ranger fits your needs perfectly. With three available trim levels – XL, XLT and Lariat – there is something for everyone.
For a blog post subsection, write multiple paragraphs about the all New 2024 Ford Ranger. The topic of the Subsection is: Redesigned from the ground up
The all new 2024 Ford Ranger also features an array of 31 driver-assist capabilities, so you can feel secure and in control behind the wheel. Along with these safety features, it also boasts a range of convenient amenities such as an available wireless charger for your mobile devices and additional second-row storage beneath the rear seats.
You'll also find that this truck is more than capable when it comes to hauling. With its maximum available towing capacity at 7,500 pounds, you won't have to worry about taking on those big tasks. And thanks to its 4G connectivity and Ford's Sync 4A infotainment system, you can stay connected while out and about.
But perhaps most exciting of all, the Ranger now has a tailgate that doubles as a workbench. It comes with two clamp points, a built-in ruler and small indents to help keep your tools stable while you do your job. So no matter if you're heading off road or taking care of business around town, the new Ranger will be by your side. A 400-watt inverter with an outlet in the bed is available to power your equipment while the engine is running, as is a 360-degree exterior lighting system for use while camping or on the job.
Introducing the 2024 Ranger Raptor
It's official: The all-new 2024 Ford Ranger is here, and it packs some serious heat. But the real star of the show is the Ranger Raptor--the newest addition to Ford's performance lineup. With a 3.0-liter EcoBoost V-6 engine that delivers an impressive 405 horsepower and 430 pound-feet of torque, this truck isn't messing around.
The Ranger Raptor comes with four-wheel drive, an electronically controlled two-speed transfer case, and front and rear locking differentials for even more off-road traction. And in true Raptor style, it features 33-inch all-terrain tires and a lightweight aluminum suspension system. Plus, it has seven drive modes to choose from--including Normal, Tow/Haul, Sport, Slippery, Off-Road, Rock Crawl, and Baja--as well as Trail Control assist to help you navigate tricky spots.
But it doesn't stop there. On the exterior, the Ranger Raptor boasts LED projector headlights, a steel bumper, and F-O-R-D spelled out on the grille. Inside the cabin, you'll find bolstered seats for extra support when cornering at high speeds, plus a 360-degree camera, a front-view camera, zone lighting, and trailer backup assist.
And tech lovers won't be disappointed either. The Ranger Raptor comes standard with an 12.4 inch digital instrument cluster and a 12-inch center touchscreen, along with enhanced voice recognition capabilities, trailer backup assist feature to help back up boats and campers and 4G connectivity for over-the-air software updates. Impressive!
So if you're looking for a powerful pickup that can handle just about anything life throws your way, then look no further than the Ranger Raptor. It's fast, comfortable, packed with top-shelf technology, and ready to take you anywhere you need to go.