2023 BRONCO SPORT FACTORY DIRECT ORDER
Preproduction Model Shown
2023 BRONCO SPORT ORDER DIRECT NOW OPEN
SIMPLE PRESSURE-FREE ORDERING
NO OBLIGATION TO PURCHASE OR TAKE DELIVERY AT ARRIVAL
GUARANTEED NO ADDITIONAL MARKUP ON ANY FACTORY ORDERS
LIFETIME WARRANTY & BASIC MAINTENANCE INCLUDED*
LIMITED TIME $500 FACTORY ORDER BONUS CASH
The 2023 Bronco Sport Order Banks Close Soon. Get your Bronco Sport exactly the way you want it, with Bowen Scarff Factory Direct. Get your name on the list to Order your Bronco Sport Today!
Reserve Now
Step 1 Order Your Bronco Sport
253-852-1480
SPEAK TO A LIVE COMMISSION FREE ORDERING CONSULTANT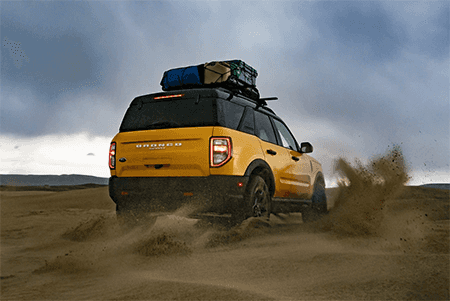 Kick Up Dust
Take the path less traveled, even if there's debris, dirt and muck in the way. The combination of 4x4 capability, off-road-tuned underpinnings and proficient vehicle dynamics will power you through the trails.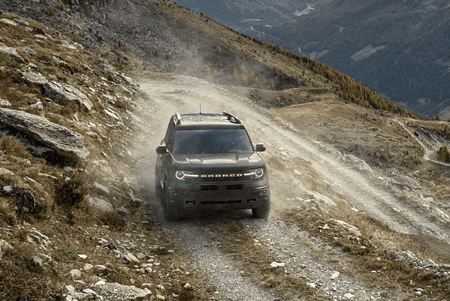 Free to Wander
With a Bronco Sport Badlands model that harnesses 8.8 inches of ground clearance, with the available off-road-tires, even the most experienced travelers take note!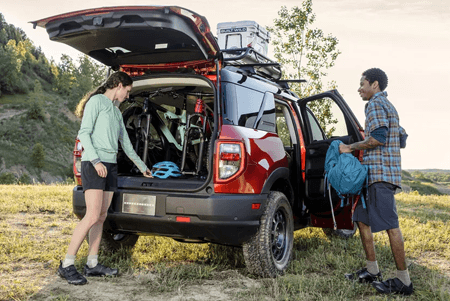 Travel with Ease
The extra height provided by the extended roof means more space for your gear and head room for tall friends. The safari-style roof even gives you enough cargo room to fit two bikes standing up. On top the roof-rack structure for Bronco Sport can handle up to 150 pounds. with the standard steel roof.
How Does a Bronco Sport Order Work?
Save your model selection and your spot. You will be able to complete the configurations on your all-new Bronco Sport truck before you finalize your order.

Reserve
Fill out the reservation form and submit your request.
Order
Order Banks are now open for 2022, a Bronco Sport ordering specialist will finalize
configurations, verify pricing, and place your order.

Ship
We will notify you when Bronco Sport production and deliveries begin.

Online Reservation FAQs
What is a reservation?
A reservation puts you on our list to be among the first to order a new Bronco Sport. It is not an
actual order and does not guarantee delivery. While you're waiting for the order banks to open,
we will keep you updated on all things Bronco Sport.
What steps are required to complete my reservation?
Go online and select "Step 1 Start Reservation" fill out the reservation form and submit your request to join the list for a new Bronco Sport SUV. A confirmation will display after the form is submitted and an email will be sent to the address in the reservation form.
When can I order my vehicle?
Prior to order banks opening, we will reach out to help you complete your Bronco Sport build. We'll be able to answer any questions, come to a pricing agreement, and then submit your order as soon as order banks open. We expect the ordering window to open sometime this summer.
When will my vehicle be delivered?
Production and delivery timing varies depending on configuration and order submission date.
Since this is one of our most popular models, delivery typically takes 3+ months. Once Ford
schedules your order for production, you will be able to track your Bronco Sport's production and
delivery progress.
Am I buying this vehicle directly from Ford?
No. The purchase agreement will be between you and Bowen Scarff Ford, not you and Ford
Motor Company. A fully refundable $100 deposit is required to process your order.
DISCLAIMER: *By completing the reservation process, you are not ordering or purchasing a vehicle. Participation in the program does not guarantee you vehicle delivery.