Over 50 Years Serving Our Neighbors!

The Scarff name has been associated with Ford automobiles in the Green River Valley for three generations, beginning with Way Scarff, who opened his Ford dealership in 1922. Selling iron wheel tractors and Model T's, Scarff established a tradition of public service based on integrity and strong ethical business principles.

Bowen Scarff, the second of three sons, carried the family tradition to Kent by opening his own Ford dealership in 1958.
Celebrating 20 Years With Our Believable One Low Price

Easy As 1...2...3...

We are the only Ford Lincoln dealership with one Believable Low Price. Our one low price is posted on every new or used vehicle every day, so Seattle Ford shoppers won't have to haggle to get a great deal. We make the entire transaction faster and more relaxed. We also don't have professional "closers." You can handle every step of the sale with one consultant.

Our Kent Ford dealership serving Seattle has been keeping customers happy during and after the sale for 55 Years, and we are proud to celebrate over 20 Years with our One Believable Low Price Price. Our family atmosphere and friendly people who have won a number of prestigious awards for both Sales and Service achievements are the main reason for our longevity and success. Our attitude has always been that we would prefer valued long term customers to fast sales.

We have a very large selection of new as well as pre-owned cars, trucks, and SUVs for our Tacoma used Fords shoppers. Each vehicle has our one simple low price posted on the windshield each and every day. You will also find the same shopping experience and pricing whether you are shopping on-line, on the phone, or on the lot.
"What can I say, purchased two cars in one year from BSF. They are the best dealership I've dealt with. They don't pressure you into buying, they follow through on their commitments, they are friendly and courteous. The finance process was pain free and fast, no wasting my time trying to sell me add ons like other dealerships.I recommend BSF to all of my friends and family."



LEARN MORE ABOUT US!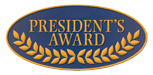 16-Time President's Award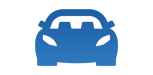 Largest Inventory In The South Sound & Pierce County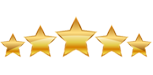 3-Year Edmunds 5-Star ;Rated Dealer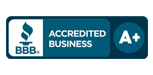 A+ BBB Dealers


"They were great. No pressure, friendly, and knowledgeable. The dealership as a whole was also great dealing with. Felt at home and not pressured to make a decision. I highly recommend!"